TIMES HAJI, JAKARTA – Kantor Kesehatan Haji indonesia (KKHI) or Indonesian Clinic for Pilgrims had to evacuate two pilgrims who were charged to their clinic in Mecca to Medina. This was because their group they followed was about to move to this second hajj destination city.
This was all just to make sure that they won't be left behind and could be easily to be monitored by their group leader. The groups they had to follow was started to move to Medina by Thursday (21/7/2022).
The two were evacuated using an ambulance along with a doctor and a nurse accompanying them during the evacuation. The two were belong to group JKG 26 and BTH 05.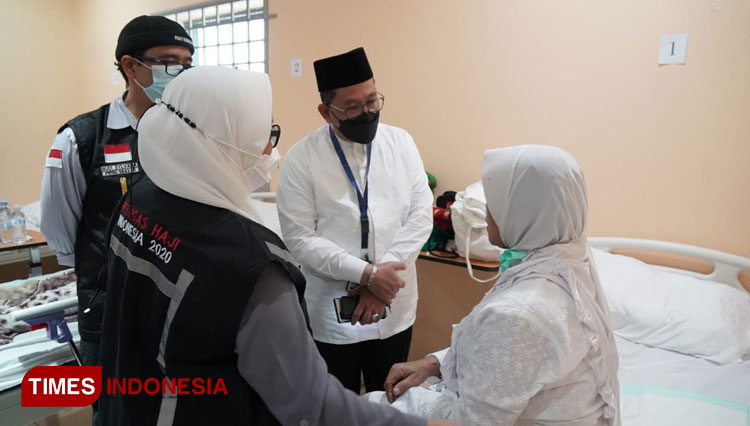 "Because it was impossible to move them along with their group with the condition they have now. As they get to Medina, they will be reevaluated and if they showed a good sign then they could've just join back their group," The Chief of KKHI Mecca, dr. Andi Ardjuna Sakti said.
The trip will take around 6 hours from Mecca to Medina. All the documents needed were also brought along with them. They also keep enough supply of medicine and things that might be needed in during the trip.
Up until Friday (22/7/2022) there has been around 14 pilgrims with health issues moved to Medina. Some of them even had to wait and stay longer to be able to do their hajj routine and wait for their condition to go better. (*)